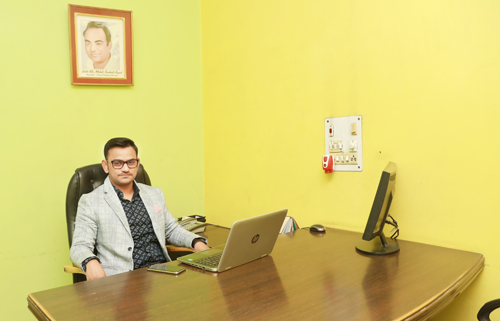 azad : The first name in providing power
'azad' is a rising power when it comes to the 'power portal'. In terms of 'Power Management', all transmission and distribution solutions speak story of unprecedented and reliable standards. Ours is the name that all well functioning present day electricity boards wish to associate with.
Technology meets safety and durability in our products and high voltage switching devices such as: 11kv to 36kv Air Break Switch, 11kv to 36kv G.O. Switch/TPMO, 11kv to 36kv Fuse set & 11kv to 36kv Isolators.
Our products meet the vagaries of nature and resist extreme (harsh) climatic conditions yet function well at all times.
They conform to laid down specifications and are matchless in their electrical operations.
They performance of electrical parts supplied by Azad, in Units teaming up with us is of globally accredited standards. Our clientèle is ever rising for our standards never fail.
The functioning of our client units has the solid and much reputed backing of fool proof tests conducted at CPRI Banglore, CPRI Bhopal and other government test labs.
Our hisory is glorious with chapters of steady ascension, especially after we gained a firm foothold in Electricity Board Equipment Manufacturing in 1952. By the end of a decade we had successfully carved a niche for ourselves in the field.
Today as we look back and trace our journey of 60 years, we take pride in humbly raising the curtain on our inventions and exports to several countries as Malaysia, Singapore, West Indies etc.
We have build several professional relations of deep faith with the following concerns:- Madhyanchal Vidyut Vitran Nigam Limited (UP), Purvanchal Vidyut Vitran Nigam Limited (UP), Paschimanchal Vidyut Vitran Nigam Limited (UP), Dakshinanchal Vidyut Vitran Nigam Limited, Himachal Pradesh State Electricity Board, Uttar Haryana Bijli Vitran Nigam Limited, Dakshin Haryana Bijli Vitran Nigam Limited, South Bihar Power Distribution Company Limited, North Bihar Power distribution Company Limited, Uttrakhand Power Corporation Limited, Jammu & Kashmir state electricity board, Madhya Pradesh State Electricity Board, Maharashtra State Electricity Distribution Co. Ltd, Ajmer Vidyut Vitran Nigam Limited and more
You have empowered us by your trust and appreciation as we dispel darkness and light up your residential & official Infrastructure.
Connect with us for a power packed performance
Mr.Shariq Azad